What is Video File Format – Types and More
Slash Dot Blog, 2 months ago
5 min

read
108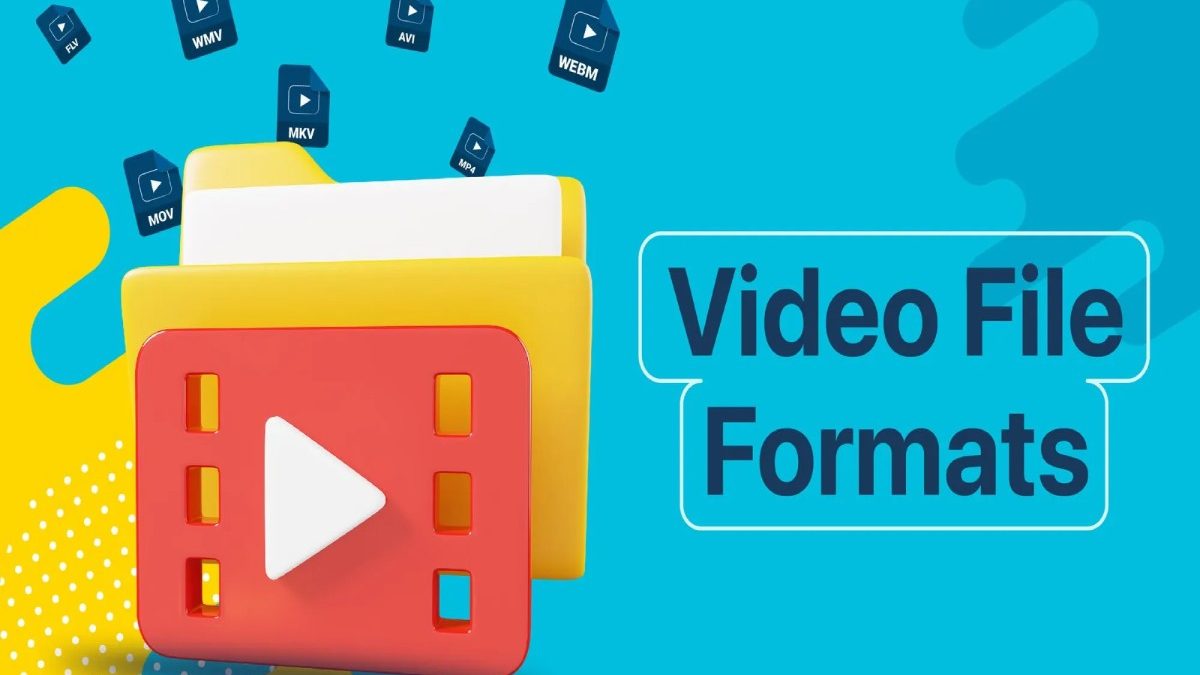 Every video clip you watch on your smartphone, computer, television, or tablet has a unique file format. You must grasp how each video format works if you want your videos to function well on any platform. For example, a video format for web development will differ from the format you use for social networking.
What is a Video File Format?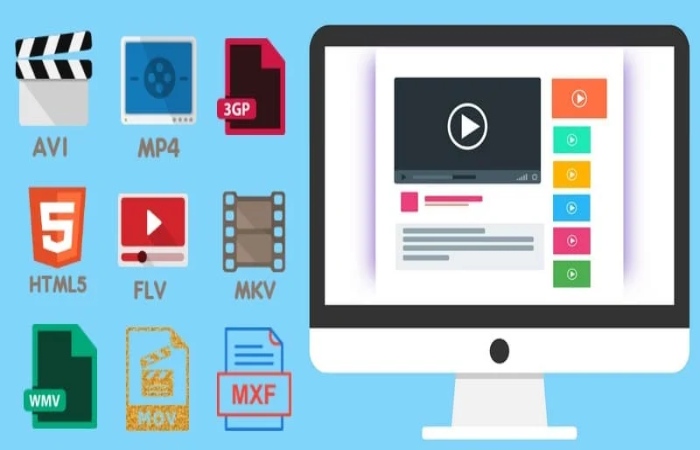 Any video file has two components a container and a codec. The video format contains music, video, subtitles, and other metadata. A codec is software that encodes and decodes multimedia data like audio and video.
A video codec encodes and pads the video, while an audio codec does the same with sound while making a video. The encoded video and audio are then synced and saved in a file format media container.
What are the Most Common Types of  Video Formats?
Here are the most common digital video formats and how one can frequently use them:
MP4
The most prevalent video file format is MP4 (MPEG-4 Part 14). MP4, Apple's preferred format, is compatible with most other devices. It stores video, audio, and text files using the MPEG-4 encoding process but has a lesser resolution than others. YouTube, Facebook, Twitter, and Instagram videos look great in MP4.
MOV (QuickTime Movie)
Although MOV (QuickTime Movie) files store high-quality video, audio, and effects, they can be immense. MOV files were created by Apple for QuickTime Player and use MPEG-4 encoding to play with QuickTime for Windows. Facebook and YouTube both accept MOV, which works great for viewing TV.
WMV
The WMV (Windows Media Viewer) files, like MOV files, have good video quality and huge file sizes. Microsoft created WMV for Windows Media Player. Apple users can see these videos because YouTube supports WMV, but they need first download Windows Media Player for Apple. Remember that WMV does not let you choose your aspect ratio.
Audio Video Interleave (AVI)
AVI (Audio Video Interleave) works with practically every web browser on Windows, Mac, and Linux PCs. Audio Video Interleave, which Microsoft created, has the highest quality but also the largest file sizes. YouTube supports it, and it works nicely for watching TV.
AVCHD
Advanced Video Coding High Definition is a high-definition video coding program. These files were created for Panasonic and Sony digital camcorders, and they compress for convenient storage without sacrificing quality.
FLV, F4V, and SWF
Although the FLV, F4V, and SWF (Shockwave Flash) video codecs were created for Flash Player, they are frequently used to broadcast videos on YouTube. iOS devices do not support Flash.
MKV player for MAC
Matroska Multimedia Container happens to be a free and open-source multimedia container format that was developed in Russia. It can play almost any codec, although many programs don't support it. MKV is a good choice if you watch your video on a TV or computer with an open-source media player like VLC or Miro.
WEBM or HTML5
These formats are ideal for embedding videos on your personal or professional website. They have to load quickly and stream smoothly since they are small files.
MPEG-2
MPEG-2 with an H.262 codec is the way to go if you want to burn your video to a DVD.
How to Choose a Video File Format
You should select a file format based on the quality of your video. The video should meet the minimum quality requirements, but no more. Downloading, converting youtube to text, sharing, and managing high-quality videos is difficult. Considering how you intend to view the video files would be best. All browsers, applications, or devices do not support a specific video format.
Consider the following scenarios before deciding on a video format:
Choose a file format for online videos supported by popular web browsers. Your video will be played natively in the browser this way. Browser-friendly video formats include MP4 and WEBM.
Choose a format with high-quality video that can be used in the future for home video recordings. Enterprise-controlled proprietary file formats are less future-proof than open-source file formats. That category is well-suited to MP4 or AVI formats.
Choose a format that is compatible with Windows for Windows apps. WMV is an excellent option in this instance.
The Top Video Formats for Sharing on Social Media
Youtube
As the world's largest video-sharing website, YouTube allows creators to upload videos of all lengths (up to 12 hrs) and quality (up to 2160p). The video file format you select will rest on your goals as a creator and the type of content you produce. YouTube supports MOV, MPEG4, MP4, AVI, WMV, MPEG-PS, FLV, and WebM video file formats.
Tik Tok
TikTok has quickly emerged as a social media giant, shedding its former reputation as a popular platform for viral dance moves. You can find all kinds of content on the sixth-largest social media platform. TikTok presently supports MOV and MP4 video file formats.
Facebook
Facebook endorses using MOV or MP4 file formats, but the platform supports many other formats, such as AVI, DIVX, and WMV.
Instagram
You should also upload MOV and MP4 video files to Instagram. In addition to in-feed photos and videos on Instagram, creators can also upload stories and reels. It also supports the same video file formats as Facebook (this platform is owned by Meta, which also owns Facebook).
Conclusion
There are various video file types you should expect you will come across as a developer managing audio/video content in your application and WEBM. OGG, MP3. MP4, and more. Ideally, the key to handling the various video formats depends on your ability and knowledge of the video formats.
Related posts