The Best Desk Organizer for 2023
Slash Dot Blog, 3 months ago
4 min

read
434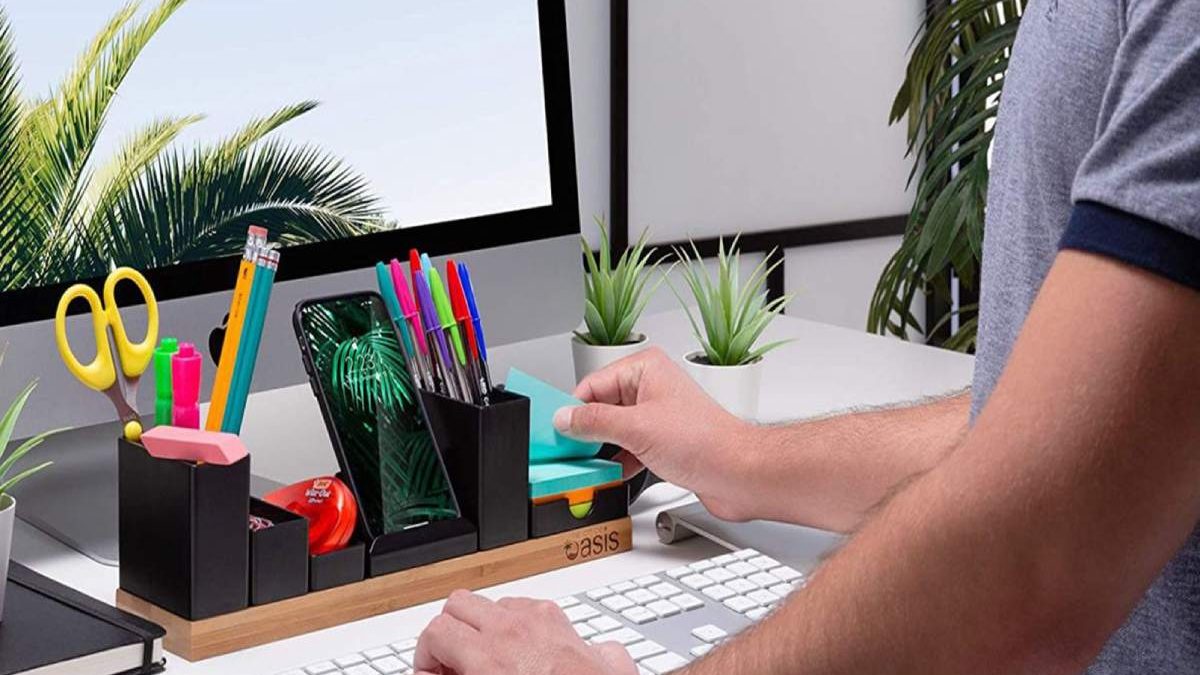 A desk organizer is a functional accessory design to help keep a desk or workspace neat, tidy, and well-organized. It typically consists of various compartments, slots, or holders that can accommodate and sort different office supplies and stationery items such as pens, pencils, paper clips, sticky notes, scissors, rulers, and other small items commonly used in an office or study setting.
Desk organizers come in a variety of sizes, shapes, and materials. Some are compact and designed to hold only a few essential items, while others are larger and have multiple compartments for comprehensive organization. They can be made of wood, plastic, metal, or other materials, often featuring dividers, trays, or sections to separate and categorize items.
The primary purpose of a desk organizer is to provide a designated space for frequently used items, making them easily accessible and reducing clutter on the desk. A desk organizer can enhance productivity and save time searching for things. And create a more visually appealing and efficient workspace by keeping everything in its place.
Some best desk Organizer for 2023
When your workspace is in order, business is more accessible. Enter desktop organizers. If you lack a desk drawer or just like seeing everything in the open, they're just for storing your home office essentials while keeping your desk clutter-free. Discover 16 of the best desktop organizers, including stackable trays, monitor risers with extra storage, pencil cups, style-forward caddies, and more.
Yamazaki Home Deskbar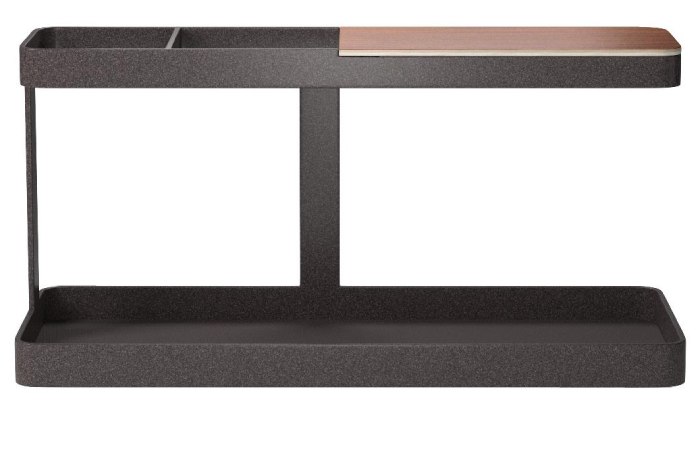 Available in black with a wood insert, this office desk organizer was explicitly designed "for those items always floating around your desk," according to Japanese company Yamazaki Home. The two-tier design means hanging things, leaning them against the back, or keeping them in the dish on the lower level.
Comix Desk 6-Drawer Organizer
This little organizing box stores so much: It's got six drawers in different sizes and is just the thing for wrangling office and school supplies. Seen here in pink, it's also available in white and blue. The clear drawers help you easily identify what you've stored in each.
Bamboo Wood Desk Organizer and Monitor Stand
Maximize your desk space with a monitor riser that features built-in storage compartments. This monitor riser is available in three configurations: one with all drawers, one with a large cubby and small drawer, and one with two drawers and a cubby (pictured). The top features a cell phone stand, slots for small items, and even a drink holder.
Ivy Bronx Kemble Monitor Stand
Upgrade your work-from-home setup with a multifunctional riser made of crystal clear acrylic. The first tier is design for stowing away your keyboard and mouse when not in use. Plus, the transparent look helps it blend into your desk scape without overwhelming your space.
Poppin Sage Super Stacked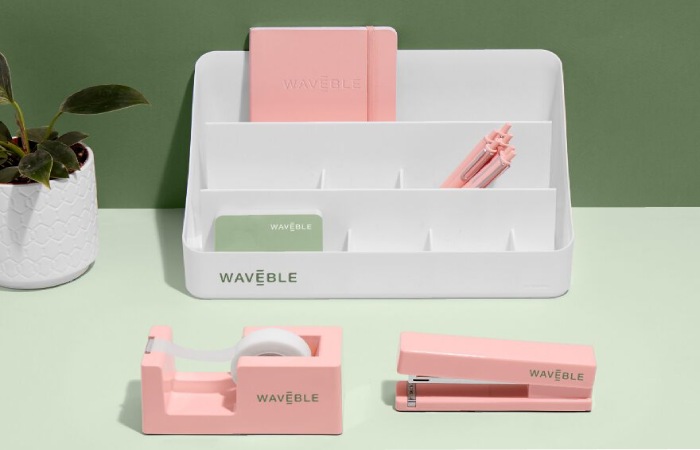 Poppin is known just as much for fun office furniture as they are for colorful desk accessories. The Super Stacked organizer gives you a place to put everything, from pens and pencils to paperwork (and even comes with a set of cells). Not to mention the set comes in eight on-point colors, including sage, blush, slate blue, and aqua.
Herman Miller Ubi Small Organizer Kit
As the king of workplace design (and inventor of the office cubicle). Herman Miller has become synonymous with the modern office. Their small and large Ubi Organizers were made to accommodate modern technology while providing personal space and flexibility. We love how easy it is to charge devices with the USB port. The flexibility of the different elements, how they can rearrange as need, and the unit's height provides a bit of privacy and focus—always appreciated when working from home.
Aubrey Desktop Organizer
This sustainably made storage organizer is a classic choice that will look good in any home office. It brings a bit extra height, and conveniently, there's a cord cutout in the back to thread your charger through.
Desk Caddy
Sized to fit on even the most petite of home workstations, San Francisco–based Inside Weather's desk caddy holds pens and pencils, paper clips, and other office sundries in a slim organizer. The piece—made of solid wood—comes in a deep American walnut and a lighter European beech to match any furniture you might have.
Cody Desktop Organizer
This low-profile supply organizer is ideal for small spaces. It keeps all your essentials within reach without taking up much desktop real estate. Seen in subtle stone, the desktop trio is also available in a desert rose, flax, moss, and deep space.
Related posts