Complete Guide About a Peter England
Slash Dot Blog, 1 year ago
8 min

read
463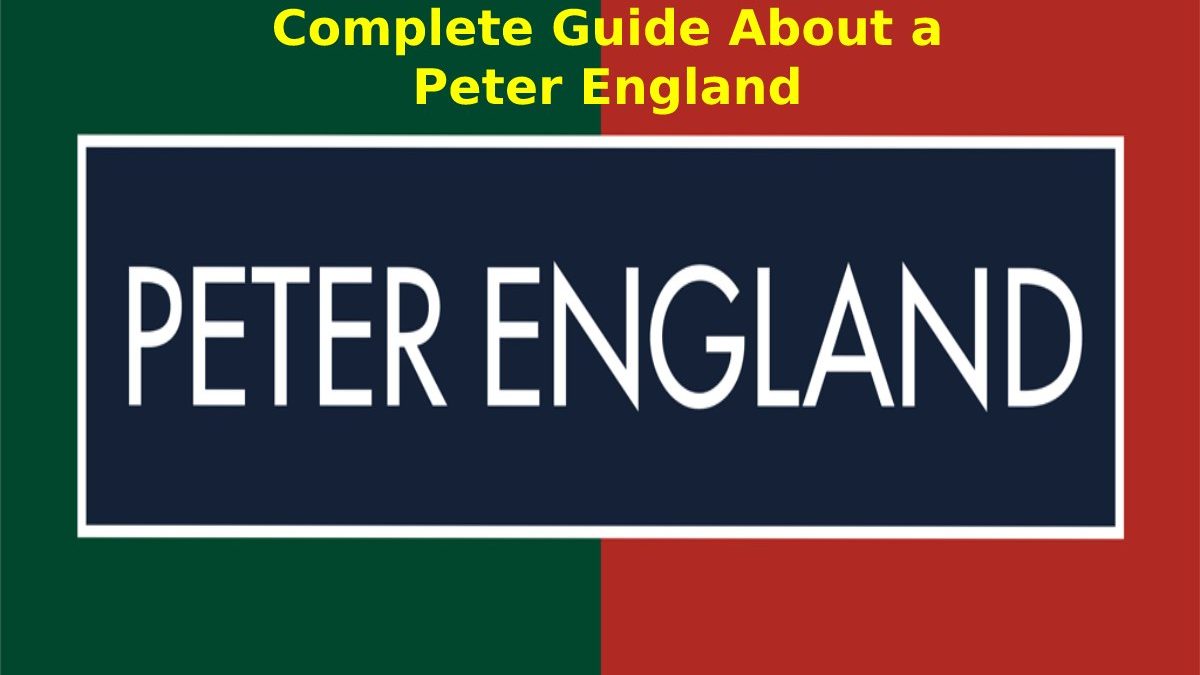 Introduction
One of the best confidential brands in the Indian market, Peter England, was founded in 1889 in Londonderry, Ireland. The brand is owned by Madura Fashion & Lifestyle (the country's largest clothing manufacturer) and a division of Aditya Birla Fashion & Retail Limited.
How did it Start?
It was established during the Boer War in 1889 to provide British soldiers with excellent quality khaki trousers. As their business grows and expands, they begin to find a new market to extend their roots into. Peter England was founded in India in 1997 and a few years later, in 2000, the Aditya Birla Group acquired this brand.
It is a company of Madura Fashion & Lifestyle (the country's largest clothing manufacturer), and Mr. Ashish Dikshit is the company's CEO. He lives in Bangalore and Karnataka. The registered address is Madura Fashion & Lifestyle Plot no 56 Regent Gateway Doddanakundi village Kiadb Industrial Area ITPL Road, Bangalore, Karnataka 560048 India.
After a while, Peter England became the company's leading menswear brand. It has made them the most trusted brand in India and is also starting to increase outside India. The brand has been ranked in the top 5 most trusted brands in the clothing category for 7 years.
What is Peter England?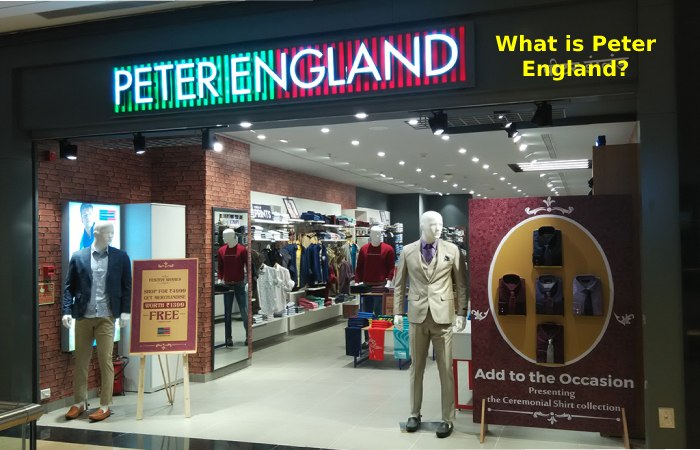 Peter England is one of India's most popular and prominent menswear brands. It sells more than 14 million garments yearly in more than 1,000 exclusive stores, more than 3,500 multi-brand points of sale, and more than 800 cities. The brand is also well represented in e-commerce and has been voted India's most trusted clothing brand by the Economic Times Brand Equity Survey for seven consecutive years. The brand aims to offer varied styles across all categories starting at an attractive price of Rs 999. The 'Select' line of premium formal wear emphasizes fine details combined with pops of color and comfort. While the diverse collection of ties, scarves, belts, bags, and shoes make an unmistakable style statement, the finely crafted vests, briefs, and knickers from the newly launched lingerie line ensure maximum comfort and the perfect fit.
About Peter England
Peter England began in the second half of the 19th century when, in the summer of 1885, the foundation stone was laid for a five-story building in Londonderry, Ireland. For the brand's history, offering the highest quality clothing at a reasonable price was a challenge, which Peter England adopted. Entrusted with the honorable task of outfitting British troops for battle, Peter was born in England and dressed the soldiers in the finest khaki.
Also Read: 10000 Floor Elevator Design Challenge
Marketing Strategy of Peter England
What started as a genuine shirt brand in India in 1997 is now a complete lifestyle brand with products for every day and all special occasions. Dress shirts, tailored suits, jackets, and trousers combine haute couture and impeccable tailoring with a wide range of carefully selected looks for the modern professional. After a while, it became the company's leading menswear brand, making it the most trusted brand in India, and it also grew very fast outside of India. Textile category for seven consecutive years. It has a large chain of outlets and a large market in different cities and towns. Covers 150 cities, over 700 brand stores, and over 3,000 multi-brand stores. It has a massive following of 4 million people.
Founding members of Peter England
For this reason, in the mid-price segment, it was first introduced in India in 1997 by Madura Fashion and Lifestyle (formerly Madura Garments). In 2000, the organization acquired rights to the brand worldwide.
Peter England how it works?
Since the brand has a wide range of products in its portfolio, they meet the needs of various target groups. The target audience of the brand would be:
Jeans and PE pants: They are between 1825 years old.
Peter England Traditions and Ethnicity – This is for customers over 2530.
Elite and Elite Sport: intended for customers over 30 years of age.
For t-shirts: Peter England Shirts offers the best quality t-shirts.
PE Watches: Peter England Watch can guarantee quality watches.
Peter England offers its customers a diverse collection with unique innovations. Following the concept of elegant and stylish evening wear "Young Formals" for young men in the early years of their career, it offers a collection with a wide range of casual wear, semi-formal and matrimonial. And ethnic clothing (suits and blazers and party wear), among others.
Growth of Peter England
The brand has more than 2,000 MBOs in its network. The brand is also present in more than 300 stores in leading department stores such as Max, Reliance Trends, Central, Pantaloons, and large format family stores. In addition, Peter England markets his products in his fashion. trendin.com portal; and through leading portals such as Myntra, Flipkart, and Snapdeal. The brand went the additional mile to create a genuine experience that was true "Goal in One"! The site saw strong audience interest and engagement, with an overall impression of 26.7 million and an overall reach of 5.17 lakh. The brand's export markets include many Middle East countries such as Dubai, Bahrain, Kuwait, Doha, and Saudi Arabia. Arabia and SAARC countries like Sri Lanka and Nepal. The brand has around fifty stores in these markets.
Peter England's Competitors
Peter England's main competitors are:
Raymond Limited
Arrow
Belmonte
van Heusan
Success of Peter England
The nationwide advertising campaign was launched under "The Beginning of Good Things" across television, print, outdoor and digital media, ushering in a new phase of accelerated sales growth and profitability. It was the first clothing brand in Indian history to use television advertising. Their message focused on honesty, top international and premium prices for potential buyers who wanted to dress for success. But despite the meteoric rise, things slowed down in the second half of the 2000s as sales fell and it had to change course. The competition has increased, their prices have remained constant, and manufacturing costs have increased. On the plus side, it was still the most trusted brand in its category, including Peter England shirts and Peter England watches, but its positioning was considered outdated.
Market Dominance of Peter England
With its new campaign, the Peter England brand has not only helped the young Indian to dress appropriately but has also become a success factor. Few places are changing faster than India, and this case is a reminder that no brand can defend itself. Without closely following and understanding these changes. Simply having a foreign brand is becoming less and less compelling for the next generation in emerging markets. That social change is happening too slowly. Change is the only constant in consumer goods, but purposeful branding that empowers customers and employees can ensure a brand navigates the ups and downs of societal change.
Awards of Peter England
They won many awards, and some are the most important ones, ET Brand Equity in 2014 for Most Trusted Logo for the seventh consecutive year, AFO (Asia Retail Congress) in 2015 for Best Execution of Generations Initiative, Customer Loyalty Summit 2017 for Best Customer Yard Control Software and Flipkart (Fashion Conclave 2017) for top performing brand in men's casual wear.
FAQ About Peter England
Is Peter England an Indian brand?
Peter England, a quintessentially British brand, was first launched in India in 1997 by Madura Fashion and Lifestyle (formerly Madura Garments) in the mid-price segment; in 2000, the company acquired the worldwide rights to the brand.
What is the job title at Peter England?
There is no job security in the franchise payroll; everyone wants results without investment (payment problems), the administration is good but only for the store, and the company does not take support employees, only franchisees. Weekdays Monday to Saturday (strict schedule).
Is Peter England made in Bangladesh?
The description says Made in India, but the shirt's tag says Made in Bangladesh. Also, the quality is not that of the original Peter England jerseys. So be careful when shopping online.
Why is Peter England famous?
It was the first mid-range menswear brand in India. The brand was one of the first to launch wrinkle-resistant shirts and pants with adjustable cuffs.
Is Peter England an international brand?
It offers segments of formal and casual menswear, denim, linen, party wear, Indian kurtas, accessories, and more. With this strong support, it is one of the strongest international brands, offering the best value for young Indians.
Conclusion
Peter England's unparalleled assortment of shirts, trousers, jeans, suits, blazers, and t-shirts incorporate haute couture, impeccable tailoring, and a wide range of looks curated to suit any new eclectic event for young Indian men. 2019 became a landmark year for the logo as it aggressively entered the Tier 3 and Tier 4 markets. A younger, more colorful buy for all.
Related posts