The best online marketing strategies for your school science fair
Slash Dot Blog, 7 months ago
4 min

read
288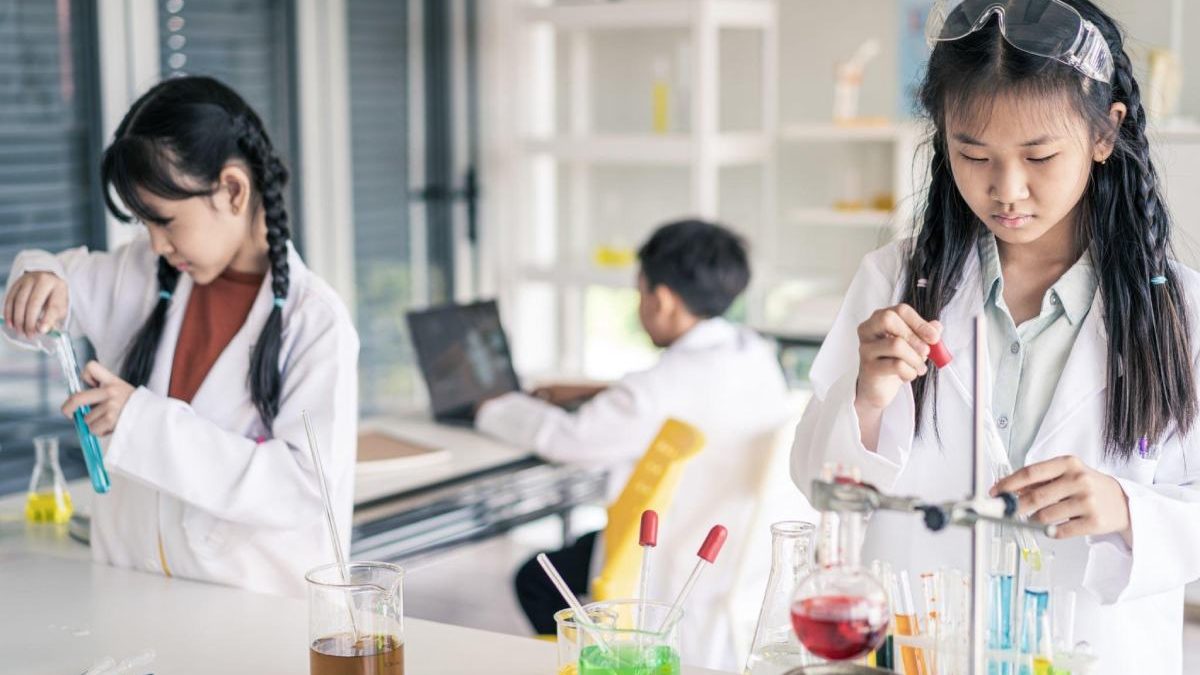 A school science fair is an exciting event for everyone involved. Students get to create some truly inventive projects, and schools get to highlight their educational achievements and skills. So, it is a good idea to use this opportunity to attract as many visitors as possible, and really make it a memorable event for the students, their parents, and everyone dropping by. This is not possible if you do not promote your science fair. So, you need to make sure you get the word out to as many relevant people as possible.
The best way to do this is utilize online marketing strategies. Gone are the days when you could just send a slip home with the students and have them invite their families. Now, people are primarily focused on their devices, so you need to access your audience online. There are a number of online promotion strategies you can use to market your school science fair successfully. Here are some of the most essential ones you should use.
Create attractive visuals
The internet is a very visual medium, so you need to focus on your marketing collateral designing. You can use the school poster templates on PosterMyWall to access some great designs and just customize them according to your specifications. These templates are easy to use, so you can even involve the students in this practice.
Once you have a few attractive designs for posters, flyers, social media posts, and emails, you can start sending these out to your audience. Make sure you prominently display the date, time, and venue details, so that visitors can know the necessary details at a single glance.
Utilize social media platforms
Social media has been a primary digital marketing platform for quite a few years now. So, your school must have profiles on all the major social media platforms, such as Instagram and Facebook. When the science fair is coming up, start posting about it well in advance. You can also create an event and have people RSVP to get an idea about attendance numbers.
Use PosterMyWall's templates to create social media posts in minutes. Then, you'll just be left with sharing these posts and adding fun captions. Also share these posts in the appropriate forums and social media groups. This will ensure that the right audience gets to hear about your event.
Set up a website
It's quite easy to set up a basic website for your science fair. A decent landing page will make the event look well-planned and show the effort behind it. Share a few photos from past events, the details of the upcoming event, and a few teasers. Add the science fair agenda here as well to really give your website a professional feel.
Share the link to this website on your posters, flyers, social media posts, and other marketing collateral. Make sure you keep the website updated and add a registration or attendance link for the science fair as well.
Post videos
Short-form video is one of the most effective mediums when it comes to online marketing these days. You can create animated posters, short teaser videos, and other such content to showcase your science fair.
In addition, this is also the perfect way to highlight your students and their projects. Not only will such videos make them feel appreciated, but also promote your science fair. Share these videos on your website, social media platforms, and your school's official pages as well to get full traction out of them. You don't need any specialized equipment for this, as a decent smartphone camera with some free or affordable video editing software would work perfectly.
Send out emails to parents
An email invitation and newsletter should be sent throughout the school network a couple of weeks before the science fair. This email will put the event on the radar for everyone involved. In addition, it will let prospective visitors finalize their plans and clear their schedule for the day.
Furthermore, make sure the school science fair is included in the school's public calendar, and in any regular emails or updates sent out to parents. When you're creating an email for the event, use PosterMyWall to get things done conveniently and in an appealing manner.
Promote the competitive element
As school science fairs usually have prizes for the best projects, you should promote this aspect of your event. Make sure you mention what positions are up for grabs and what categories are included in the contest. These prizes can be divided by grades, project type, design, levels of inventiveness, or anything you want. Create contest flyers on PosterMyWall to really promote the competitive element and get everyone excited about the prizes being announced.
So, you can use the above marketing strategies to promote your school science fair online. None of these methods involve considerable technical or marketing expertise, so you can get started right away, without having to worry about budgets and resources.
Related posts