Marketing Strategy Mistakes and How to Avoid Them
Slash Dot Blog, 1 year ago
5 min

read
703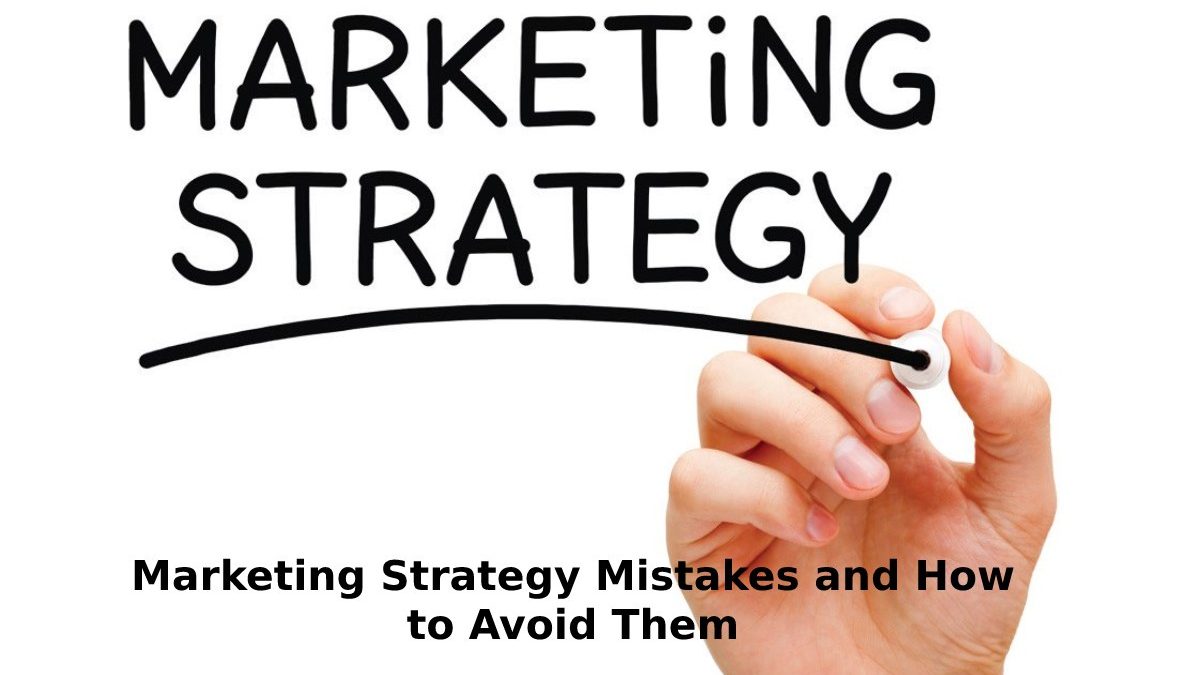 Marketing Strategy: Effective marketing is crucial for any business's success, as marketing is the best way to boost your sales and profitability. As your company and business grow and expand, you should also redirect your marketing strategies and efforts towards effective marketing.
In this fast-paced and digital era, even the smallest marketing mistake can land your company and business into great backlash and trouble. These days, people are more critical towards marketing blunders and mistakes made by brands.
If you are also a marketing strategy analyst and aspire to make an effective marketing strategy for your company and business, this blog has everything you need to know about marketing strategy mistakes, and how you can avoid them.
Importance of a Marketing Strategy
A business may take new initiatives, creating more effective campaigns, or bringing more products to their line; if all these things are not marketed well, all the efforts can go down the drain. Marketing any positive changes in your business, especially new the products, ventures, and campaigns your company offers, is important for your customers to know what you are up to.
If your products and services are not marketed well, they might catch dust on the shelves inside stores, and no one would know what your company is offering. Effective marketing is also important for further promotions and word-of-mouth publicity, as you need to market every product and service of your company to make it known to your customers.
On the other hand, a marketing strategy is designed to handle all the marketing tasks related to a company efficiently, for example, how to market products, what marketing mediums to choose, the kind of marketing campaign to be designed and opted for, and so on.
Marketing Strategy Mistakes and How to Avoid Them
Although it is always better to hire a professional marketing strategist like one from a marketing agency in Detroit, you can always take the reins in your hands. Here is a list of the most common mistakes you can make, and how to avoid them during the process:
Having No Proper Strategy
One of the biggest mistakes that can occur while making a marketing strategy is not having a proper strategic plan to follow. Your company's marketing department might have many ideas and plans to promote a product, but not a proper marketing strategy.
How to avoid it: Design a proper strategic plan to promote your company's product, campaign, or service. A properly designed strategy will make you more determined and work in the right direction rather than wasting your time on unnecessary things. Having a proper direction and pathway makes things easier, making your marketing strategy more detailed and accurate.
Not Having Defined Goals
Another mistake most companies make is not having defined goals to work upon. If a marketing team doesn't come up with a plan that has defined goals, they are most definitely bound to fail and have disoriented marketing campaigns to follow. Having defined goals makes it much easier for everyone at the company to know where they are heading, what they are aspiring for, and what results they want from their marketing.
How to avoid it: The only way to avoid this mistake is to define your goals and start working on them. Make goals regarding which audience you want to target, what outcomes you wish for, what revenue you are eyeing, and what feedback you are aspiring for. Setting goals for each of your targets will make your marketing strategy clearer and your team more determined.
Focusing on a Much Bigger Target Audience
The bigger your target audience, the more issues, and problems you will face with your marketing strategy. Having a greater audience as your target market makes your plan and marketing strategy much more complicated and complex. The bigger the audience, the more details and concerns you will have to look after.
Customer experience is the main factor in keeping clients with the ultimate goal of increasing customer experience in mind, business nowadays using CRM software for better management.
How to avoid it: You can avoid this marketing strategy mistake by targeting a smaller audience target to get the most out of your marketing as a result. Targeting a smaller bunch will help you create a better and more accurately designed marketing strategy because you will have fewer concerns and ideas to hit and cater to. For an effective marketing strategy, you can create different marketing plans for each bunch of audience to hit the right cords.
Targeting Bottom-of-Funnel Prospects
Most brands and companies target bottom-of-funnel prospects – customers who are always ready to make a purchase. These customers are mostly habitual of jumping from one product to another and will not stay loyal to a brand for long. Targeting only the bottom of the funnel might earn you some profits initially but not in the long run.
How to Avoid it: Rather than paying attention to the bottom-of-funnel prospects, you should make it a priority in your marketing strategy to focus on the top-of-funnel prospects, the customers who are in their decisive phase, determining which product is the best option. You should present and market your brand and products so that these customers believe that your product is the best option available in the market. Once they decide and use your products, there will mostly be no turning back then. Fixing this marketing strategy mistake will earn you loyal and longtime customers and bring more customers to your business through word-of-mouth marketing.
Conclusion
Marketing strategy mistakes are common and bound to happen if you don't have predefined goals, a properly designed strategy, and target a market audience that is too wide or a wrong choice. The marketing strategy mistakes mentioned above are the most common that one can easily make but working to correct them can also help you achieve your goals and targets easily.
Related posts