Akshay Kumar Kathputli Remake of Which Movie
Slash Dot Blog, 4 months ago
5 min

read
110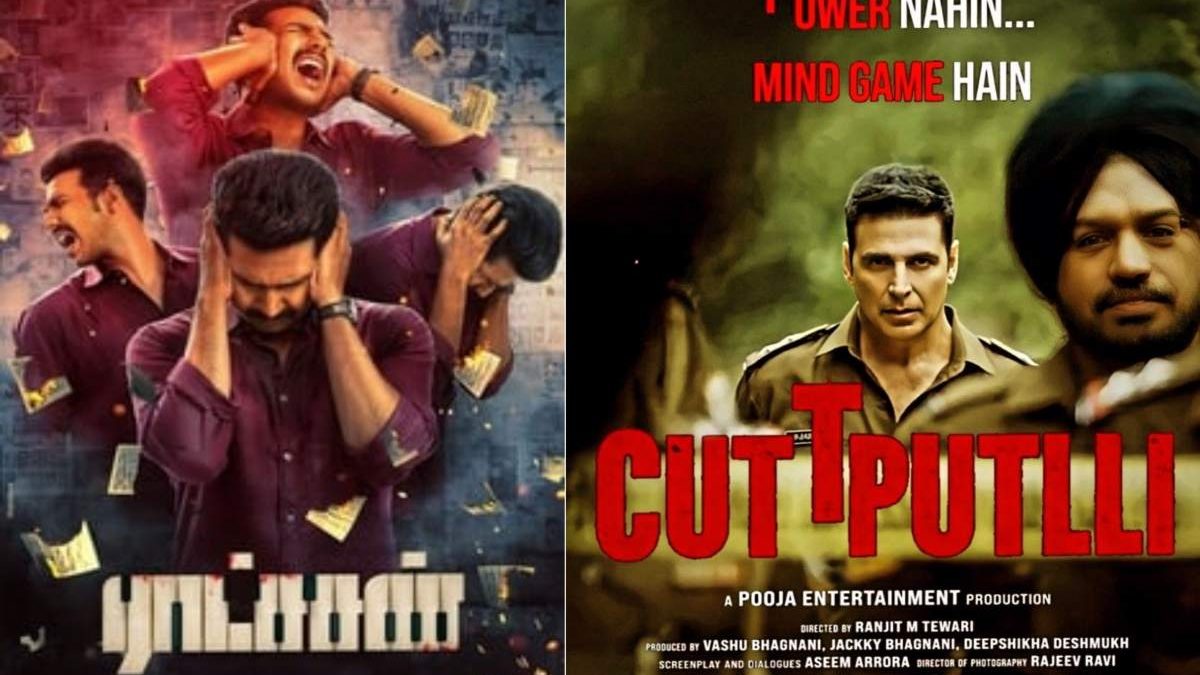 Introduction
Kathputli Remake of Which Movie – Kathputli is also written as Cuttputli in Hindi. It is an Indian film directed by Ranjit Tewari and has Akshay Kumar, who plays the leading role in India's version of James Bond. A remake of a 2018 Tamil-language movie called Ratsasan, the main plot of the film revolves around a brand new police inspector who also chances to be an expert on serial killers as he, well, hunts down a serial killer. In Hindi, Cuttputli means puppet, a reference to the killer's signature habit of leaving dolls behind after each kidnapping.
A plot of Cuttputli Without Spoilers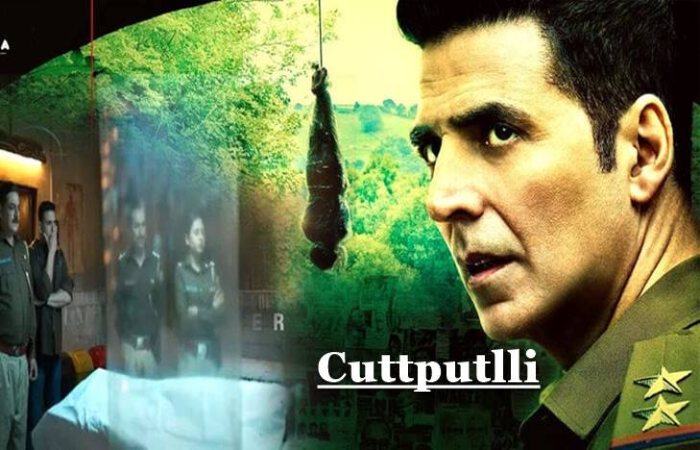 Akshay Kumar Plays an aspiring story writer in Punjabi Movie Industry. He has studied serial killers for years and worked on a story. But destiny has something else for him, and he ends up in Himachal Police as SI. Meanwhile, Kasauli witnesses a systematic killing of school girls. The whole plot revolves around how the police department ( especially Akshay Kumar ) identifies the next victim and who is the serial killer.
Performances
Akshay Kumar always seems natural in the role of Cop or Armyman. He carries the movie smoothly on his shoulder pretty smoothly. However, it seemed as if something was missing from his charm. It was a delight to watch CHANDRACHUR SINGH. Though he had ample screen time, there was nothing much for him to do. We would love to watch him more in upcoming projects.
I must appreciate Renaye Tejani as Payal Singh Sethi. If I am not exaggerating, she had the finest performance among all the characters. She seemed natural in every frame and portrayed her part excellently.
Another character who needs to be applauded is Sargun Mehta as Gudia Parmar SHO. She played a strict and rigid cop who was negligent to her juniors but was also devoted to her duty. Her acting seems effortless.
Story of Kathputli movie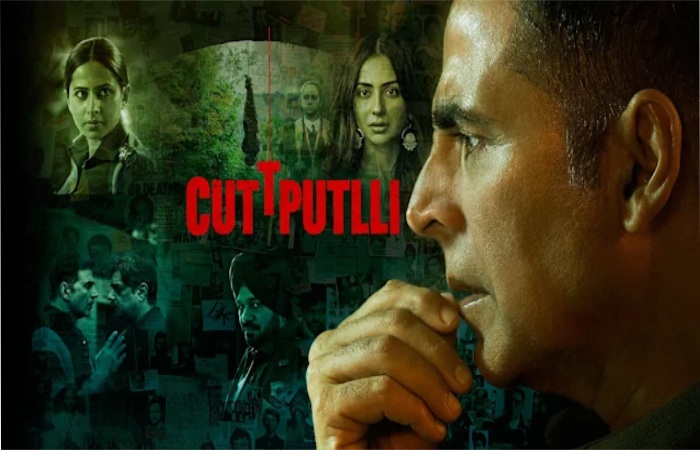 Kathputli is a remake of the Tamil language Ratasasan. The simple meaning of Ratsasana is a demon. Now why has it become a kathputli after coming in Hindi? It is not known who is kathputli in this story. The story of Kathputli is of 36-year-old Arjan Sethi. If he cannot become a filmmaker, his brother-in-law admits him to the police. Posting is done in Kasauli. Arjan's police father was killed in the line of duty, so Arjan is appointed. With the appointment of Arjan, the murder of girls starts in the city, and SHO Parmar (Sargun Mehta) picks up the innocent in his Lathi Bajao style and investigates. But Arjan, educated in the psychology of criminals, sees the case differently, and the same proves correct. Arjan is also responsible for finding out who is the psycho-killer in the story and finally gets caught as a criminal. Now you know that Kathputli Remake of Which Movie.
The Kathputli is not above average.
There is nothing new in the Kathputli story and its style of narration. Nor does its thrill bind. The film's first part, about two and a half hours, is boring, and the story moves slowly. In the second part, there is no fun in the secrets that come out in the open. You have seen such frames of revelation in many previous films. Akshay Kumar's acting is average, as usual.
Rakul Preet Singh is his niece's school teacher in the movie, and she is seen on a romantic trek with Akshay. There is nothing special like romance except a few songs.  And also a lack of comedy and action in the film. There are scenes of Arjan's race, running after the criminals in one or two settings. The camerawork is good, but there is nothing special in the music and background music to enhance the beauty of the film.
Movie Cuttputtli Review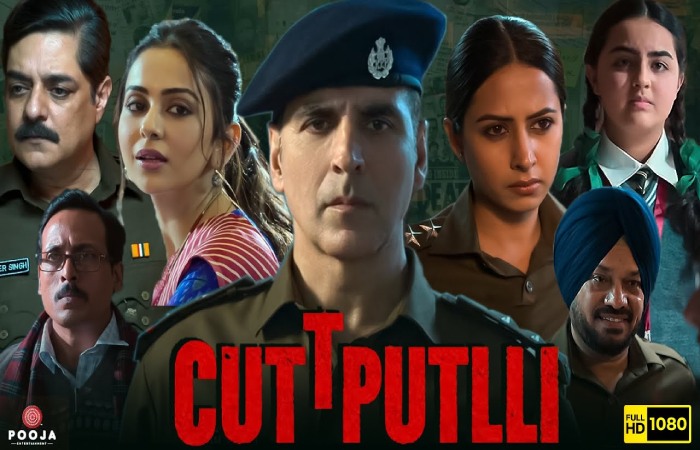 Cuttputli is a Hindi remake of the famous Tamil Crime Thriller movie – "Ratsasan" with leads as Vishnu Vishal, Amala Paul, Saravanan, etc. First, the film was decided to be named Mission Cinderella in Hindi. But later on, the movie's name alters to Cuttputlli.
If you have watched Ratsasan, this movie has nothing new to offer you. Even the songs are pretty much lame. You will start comparing it with the original direction and performance and end up dissatisfied. On the other hand, if you haven't watched Ratsasan, you will like the movie.
The movie offers a thrilling storyline where you are curious about what comes next. The pace of the film supports the story till the first half. But over 2 hours feels useless and should have been trim to around 1.5 hours.
As the movie surpasses this duration, you start feeling tired. Although the film has many great casts, the director focuses more on Akshay Kumar as if no other character seemed of that much importance. Any unknown face could have played those roles/characters, and it would have done the job.
I also talked to a few team members, and no one was satisfied with the final brawl and ending. It should have been crisp and should have packed better action and suspense.
Conclusion
However, here we see Kathputli Remake of Which Movie casting Akshay in a suspense-thriller has limitations, as no airbrushing can turn the star into a 36-year-old, and his invincible image comes in the way of any iota of suspense that the makers try to generate. Vishnu Vishal was not a big name when he did Ratsasan. So, when he outshone his supercilious seniors, it provided momentum to the narrative. No such emotion here; he may not be a one-person army in this particular outing, but it remains an Akshay Kumar show all the way.
Related posts