Discover How E-Invoicing Can Transform Your Business In Saudi Arabia
Slash Dot Blog, 7 months ago
7 min

read
470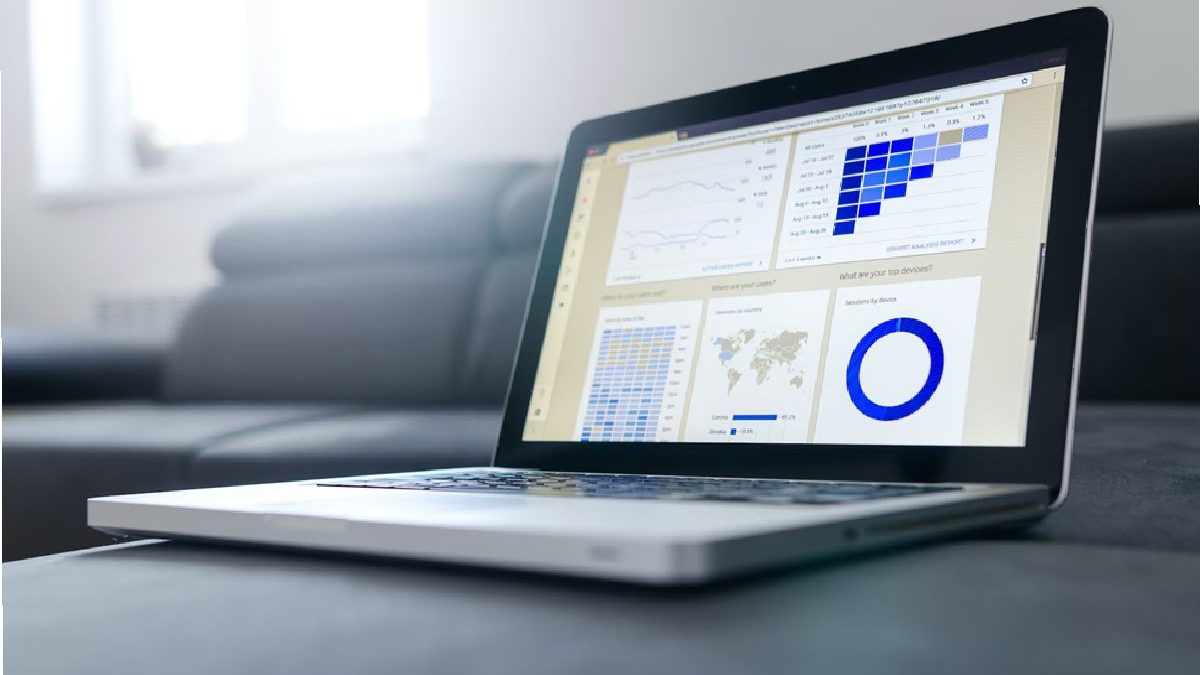 E-Invoicing – Technology is now essential to business. Companies in Saudi Arabia are no exception to this trend; they must embrace digital transformation if they intend to be competitive and keep up with the changing times. E-invoicing is a great way for firms to do this. E-invoicing can transform your business.
Suppose you're running a business in Saudi Arabia and looking to streamline procedures, decrease expenses, and improve efficiency, accuracy, and customer experience. In that case, you need to understand everything about e-invoicing. This essay will delve into the potential of e-invoicing in Saudi
Arabia and how it may improve your business. We'll take an in-depth look at the numerous advantages associated with its adoption and provide some recommendations on how to get started incorporating e-invoicing into your firm. Don't miss out – learn Everything You Need To Know About E-Invoicing In Saudi Arabia!
This article will help you understand e-invoices' capabilities and decide whether to integrate them into your company's process. E-invoices improve efficiency, accuracy, cost, and processing time, so why not use them? Let's dive into Saudi Arabia's e-invoicing benefits!
What Is Electronic Invoicing?
E-invoicing is changing Saudi businesses! It streamlines human invoicing and automates company payments. E-invoicing securely transfers your company's billing information to consumers without paper or postage! Digital processing simplifies tracking transactions, managing accounts receivable, communicating with clients, reducing paper invoice costs, and improving accuracy.
How does e-invoicing work? This technology lets companies make automated invoices and send them to clients via email or the cloud for approval. Account numbers, contact information, payment terms, and item descriptions can be used to transfer payments between parties using these digital records. Since all data is saved digitally, e-invoicing improves financial transparency. Automated software eliminates manual data entry errors.
E-invoicing has become increasingly popular over the last several years due to its potential to expedite daily business operations while boosting financial accuracy. This breakthrough technology has helped Saudi Arabian companies in numerous areas, but there's more potential! Now let's look at why using e-invoicing in Saudi Arabia could be highly helpful for your business…
The Advantages of Using E-Invoicing in Saudi Arabia
Electronic invoicing is a breakthrough technology that is revolutionising the way businesses in Saudi Arabia conduct their financial transactions. By replacing paper-based invoices with digital ones, firms can save time and money while streamlining their operations. The benefits of implementing e-invoicing in Saudi Arabia are broad but may be broken down into three primary areas: cost savings, enhanced efficiency, and increased security.
Saudi enterprises like e-invoicing for cost savings. Electronic invoicing saves companies money on stationery and shipping. Businesses can also cut personnel and overhead costs like printing and storage by automating data entry and making invoice information easier to obtain online.
Electronic invoicing boosts corporate efficiency nationwide. Digital systems automatically calculate taxes, provide reports, and analyse customer payments, eliminating most of the paperwork associated with managing finances manually. Due to the speed at which digital documents may be processed electronically, accounts departments can spend more time on other important business tasks.
State-of-the-art encryption technologies protect sensitive data throughout every transaction against cyberattacks. Customers will trust Saudi Arabian digital companies more, knowing that their data is protected and secure.
E-invoicing has allowed Saudi Arabian companies to streamline their procedures and save money. Next, we'll learn about the problems of using this system, but it's evident that now is the best time for organisations to migrate to digital methods.
Challenges of Implementing E-Invoicing in Saudi Arabia
E-invoicing in Saudi Arabia is difficult. Digital invoices can assist firms, provided certain issues are addressed.
First and foremost, infrastructure and security. Secure data transfer requires network connectivity and access control. Organisations also need electronic document exchange solutions to quickly share information internally and externally while securing sensitive client data.
Overcoming stakeholder resistance to new technologies or procedures is another difficulty. To fix this, organisations should train employees on e-invoicing and its benefits. Finally, they should define when and how to process invoices electronically versus manually. This will guarantee that everyone is on the same page when implementing a successful e-invoicing system in their organisation.
With these principles, Saudi firms can confidently deploy effective invoice management solutions. By digitising invoices, firms can save money and boost productivity.
Best Practices for Implementing E-Invoicing
77% of Saudi enterprises use e-invoicing, a rapid increase. As the number grows, businesses must implement this technology using best practices.
Organisations must first decide if an online invoice system is good for them. Before proceeding, consider cost, convenience, and compatibility with existing systems. Businesses must also find a trustworthy service provider that offers secure, customised solutions. This will keep data sent between parties secure.
After addressing these difficulties, firms can focus on understanding the legal consequences of switching to e-invoicing in Saudi Arabia. Companies must understand VAT reporting procedures and penalties to avoid unexpected charges.
By doing so, businesses can enjoy the benefits of digital invoices while staying within the law. E-invoicing can improve department efficiency and customer satisfaction if technical and legal issues are understood. Start your e-invoicing journey now.
How To Get Started With E-Invoicing
After learning about e-benefits and invoicing act We'll cover Saudi Arabia's e-invoicing basics here. Four implementation steps:
Start small at first. E-invoicing is a huge change for an organisation and its clients, so implement it slowly. Start by delivering electronic bills to one customer or department before extending it companywide.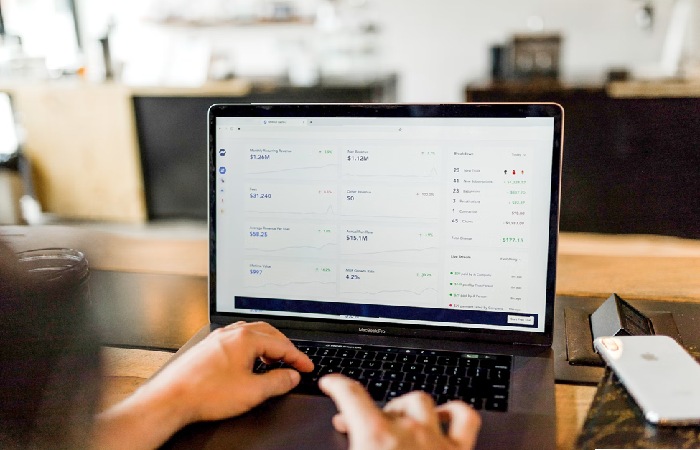 Next, evaluate your company's technologies—research invoice-generating applications and platforms. Create a timeline for researching, testing, training, and implementing solutions across departments.
Finally, secure your data throughout the transfer. Firewalls and anti-virus software can secure sensitive data during electronic transfers. Moreover, use role-based permissions systems to limit users' application access depending on their job roles.
Inform stakeholders of e-invoicing modifications. Ensure everyone is aware of new legislation, procedures, and expectations to avoid surprises and provide clear instructions on where and how to send payments after digital invoices are produced.
Organisations can smoothly switch to e-invoicing with good communication and security.
Transitioning seamlessly to e-invoicing needs careful planning and preparation, but the long-term benefits for businesses and customers make it worth it! Let's examine Saudi Arabia's effective e-invoicing projects…
Examples of Successful E-Invoicing in Saudi Arabia
E-invoicing helps companies streamline accounts receivable. E-invoicing has helped Saudi enterprises of all sizes. Let's examine successful cases to see how this technology can aid your organisation.
A Riyadh-based automotive components firm used a cloud-based invoicing management system. They reduced manual processing costs and improved process efficiency by doing so. Digitalization enhanced invoice delivery and tracking, improving the customer experience.
Robotic process automation (RPA) helped a Jeddah energy services provider automate its bills. This reduced data entry errors, saved time, and improved cash flow management. It also improved visibility into vendor performance and financial health, boosting efficiency and cost savings across the enterprise.
As shown by Saudi Arabian companies in many industries, E-invoicing may help any firm compete and grow in today's economy. E-invoicing solutions can help any firm in any industry decrease operational expenses, enhance accuracy, speed up payment cycles, and get real-time customer financial data.
Conclusion
Saudi firms may save money and optimise operations using e-invoicing. This technology can ease tax compliance and improve financial data accuracy. Following best practices and remaining current can help overcome its problems. Saudi Arabian businesses can immediately benefit from e-invoicing with commitment, effort, and some early investment.
E-invoicing saved a small furniture firm approximately $25,000 per year. This drastic cost decrease allowed them to invest in production facilities and hire more workers, increasing sales by almost 20%. E-transformative invoicing's power was demonstrated in one instance.
If your company wants to boost productivity and save expenses without sacrificing quality or customer service, explore e-invoicing options now! It's a simple action that could pay off as you reach your organisational goals.
Related posts