Different Types of Corporate Communication
Slash Dot Blog, 4 months ago
0
5 min

read
361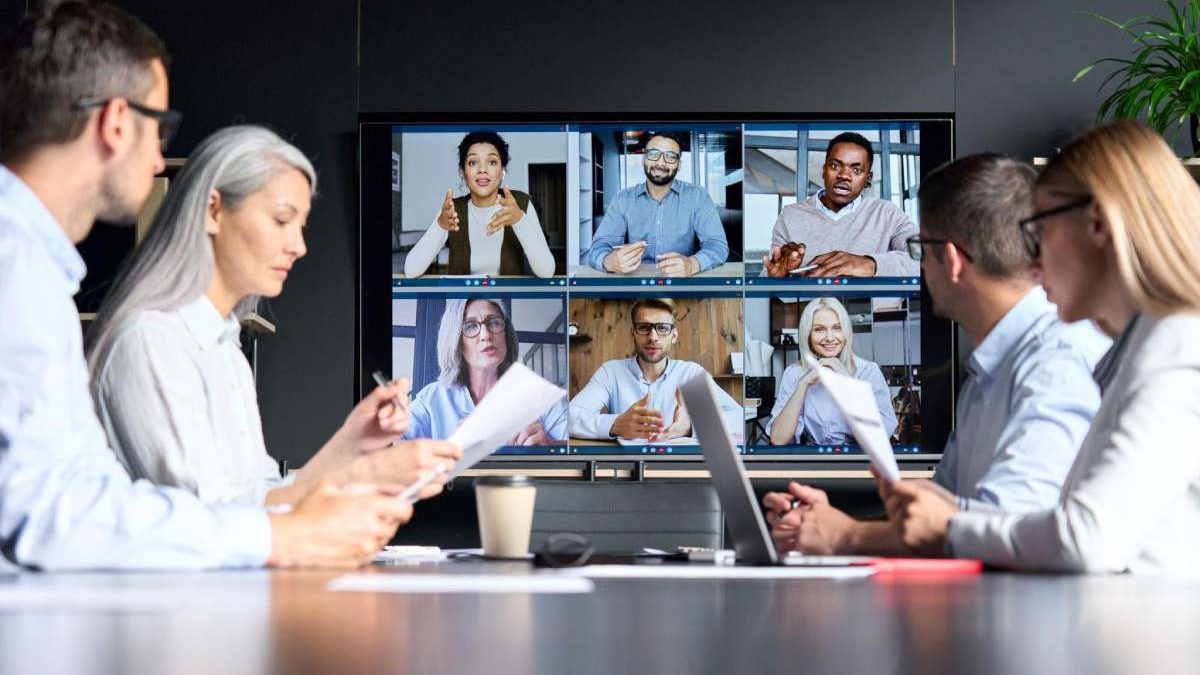 Corporate Communication – Most organizations and businesses face crucial problems due to a lack of communication. It is hard to overstate the importance of effective communication, but we will try our best to explain it in this article.
Effective communication can create awareness among customers about the company's products and services. Moreover, coordination between the employees and the organisation can be improved only through communication.
In short, we can say that communication plays a significant role in the progress and success of a company.
What is Corporate Communication?
We know that corporate communication is between a business and an organisation with internal and external audiences. These audiences include potential customers, employees, stakeholders, the general public and the media.
Corporate communications can be of various types depending on the audience that is being addressed. The main strategies of corporate communication typically consist of written words, for instance, internal and external reports, website copy, email, press releases etc. Whereas some can be spoken words, such as meetings, interviews, and videos, non-spoken refers to photographs, infographics and illustrations.
Corporate communication covers a wide range of responsibilities and duties. But first, let's talk about the different types of corporate communication.
What are the Types of Corporate Communication
There are two main types of corporate communication. Keep reading this article to know about them.
Internal Communication
Internal communication is communication between the organisation and employees across all departments. It can be formal or informal and mainly involve all of the employees. It usually involves exchanging essential information between the members of the specific organisation.
The primary purpose of internal corporate communication is to improve the management of the organisation's operation. They usually deliver the goals and policies of the organisation to the employees. Internal communication can be group discussions, team meetings or daily reports. For example
Company announcements related to business success or introducing new employees.
A friendly team chat.
A meeting between all the departments of the organisation for quick updates.
A memo by management to all employees.
Most important is the way of communication of the organisation with the team. An ideal corporation will try to motivate its employees and appreciate them for their contribution to the company's success and rise.
External Communication
External communication is the face a company displays to the outside world. It is a lengthy procedure involving customers, suppliers, investors, shareholders and other external parties.
Now for external communication, the foremost duty of an organisation should make an effective communication strategy for its external audience, as it will affect your company's public image. External communication can promote your brand effectively, boost recognition and positively shape the public's perception.
One wrong step can change your consumer's perspective about you and can affect business outcomes.
In the era of social media, there is no need to issue a formal announcement or a press release. You can effectively communicate with consumers on social media due to its popularity and awareness.
What is the Importance of Corporate Communication?
You can run a successful business by doing effective internal and external corporate communication. Your corporation's ultimate goal should be to be aware of the company's products or services and to build a positive image in front of the customers.
Now the question arises that why it is essential to have corporate communications. Let's have a look at the answer to this question.
It Strengthens Team Work
Collaboration within the team strengthens the company and should be the strategy of every corporate communication. For instance, if the business faces some challenges, leaders can comfortably address them to the staff and outline a plan to overcome them as soon as possible.
This can only be possible if there is an understanding and collaboration between the organisation and the staff. Strong and collaborative teamwork leads to more productivity.
Awareness among the Audience
External communication can significantly impact the audience through marketing campaigns, press releases, social channels, etc. Content marketing strategy can help the organisation reach new customers and establish a voice in the public sphere.
Creates a Culture of Innovation
If your company doesn't innovate new strategies in the 21st Century, it will surely struggle to make a profit in the future. Innovation culture can only be possible through internal communication.
Communication with the employees can help you explore new ideas and initiatives to establish a successful business. Similarly, your employees can share internal details about customer challenges, successes, and more. These small details and knowledge will assist you in growing your business by understanding the external audience.
Resolves the Issue Easily
Internal communication helps the organisation in resolving problems as soon as possible. Most of the time, the company wastes tons of time searching for the leading cause of the issue and its solution.
If you communicate better with the employees, you can resolve the ongoing issue by asking your experienced colleagues or employees. Anyone who has experienced that situation will surely come up with some solution.
Easy to Manage Company's Image
Corporate communication allows you to manage a good image in front of an external audience. Suppose your employees and organisation are equipped with sufficient knowledge about consumer demand and write the press release and marketing campaigns according to it. In that case, you will present your company's most favourable and accurate image.
But it can only be possible if you have communicated well internally and externally before any step.
Wrap Up
The main goal of corporate communication is to create a consistent message about your business to the internal and external audience.
Internal communication is the key to building a solid company. On the other hand, external communication can target the right audience by showcasing your brand and boosting the organisation's image worldwide.
Related posts