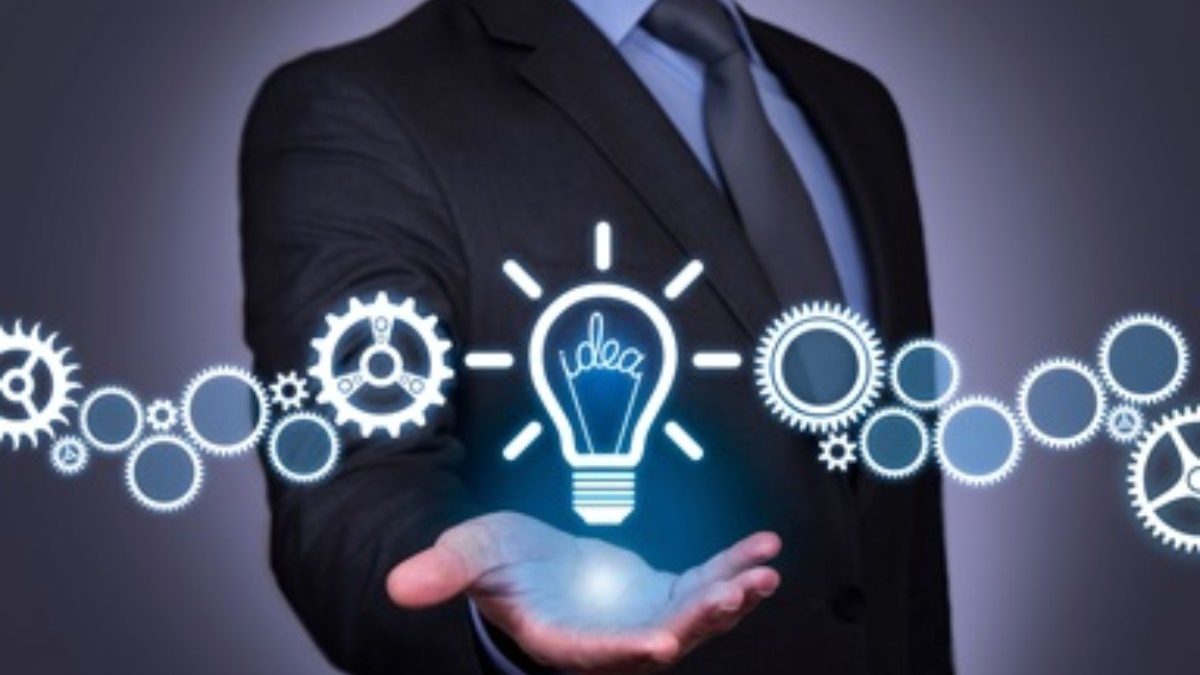 CIO for Your Company: For the majority of businesses, technology serves as a facilitator. It may not look that way at first, or it may be in a very subtle way, but technology has significantly enhanced our lives. From the first computer to today's plethora of smartphones, technology continually transforms how we live, engage, and conduct business.
To keep up with the competition, your organization must use effective information technology (IT) advances to enhance performance and promote growth. Every corporate organization relies on information technology, and it entails employing the internet, computers, servers, and other cutting-edge technology to simplify company processes.
Businesses can also use fewer resources to optimize their profits thanks to advances in information technology. As a result, every corporate firm will constantly struggle to maintain a functional IT department. This is where the Chief Information Officer, or CIO, comes into play.
What exactly is a CIO? A CIO is a skilled professional who leads an organization's IT strategy. In other words, they are the highest-ranking member in the information technology department.
CIO studies available technology and assists firms in implementing or adapting such technologies. As a result, a CIO is a specialist who manages the resources of the information technology department. They also oversee or supervise other IT department employees.
These people are significant in any business. Because technology evolves rapidly, the use of technology from a few months ago may no longer be relevant today. As a result, any organization that lags behind new technology may find it challenging to remain relevant or competitive.
The good news is that you can outperform your competitors by collaborating with a CIO. Some of the reasons you should engage a CIO for your company include:
Increasing Security
No matter how large or small, every business is concerned about security. Hackers today use cutting-edge technology to gain access to, change, manipulate, or steal data from company systems. And if your company's data is taken, you may be compelled to close your doors. This is because trying to recover your data might consume a significant amount of your company's resources, reducing corporate profitability.
You can, thankfully, prevent this by employing a CIO. Because a CIO is versed in security, they can guide your IT staff in adopting data security preventive measures.
Regularly upgrading your business systems is one method a CIO can assist to safeguard your data. Most hackers undermine your cybersecurity by searching outdated software versions for holes. As a result, hackers can access your business systems if your apps are obsolete.
System Updates for Business
You have other responsibilities as a company owner or manager. Perhaps you need to attend a business lecture, serve on a staff recruiting committee, attend to personal problems, and do other things all on the same day. This suggests you're too busy and may not have time to update your business systems regularly.
On the other hand, A CIO can assist you with updating your business technology in a variety of ways. Apart from manually upgrading them, they can assist in installing software that automatically updates the system. This program guarantees that your company processes are constantly up to date.
Record Digitization
Physical papers might potentially be a danger to your company. When the wrong individuals gain access to your essential information, they can exploit it to their advantage. Furthermore, they can disclose your records with competitors and other outsiders, which may significantly impact your organization.
That's where a chief information officer (CIO) comes in. A CIO can assist in developing an automated document management system to aid in the storage of your data in digital form. Furthermore, they may assist in creating strong passwords for everybody who needs to access certain documents. This reduces the number of persons that may access your records, hence increasing your firm's security. Even if you lose your files, a CIO can assist you in using the finest data recovery solutions to help you recover your contents.
Offering Professional Advice
Most business owners are trained managers who lack experience in information-related topics. If you're one of them, you should think about employing a CIO.
As previously said, a CIO is educated to deal with IT-related issues, and they can advise you on the best course of action if you need to decide your IT department.
A CIO can study and recommend which technologies best fit your business needs, especially now that new technologies are being produced regularly. People are beginning to recognize the critical necessity of information technology. As a result, you may stay ahead of the competition by adopting the most beneficial technologies and trends with the help of a CIO.
Enhancing Budget Planning
Budgeting is one of the most critical operations in every business. It entails making estimations on how to raise and use finances, and this money is dispersed to several departments based on their need.
Information technology is one of the central departments that can profit from your budget allocation. You require funds to acquire computer systems, improve your application through monthly subscription payments, and pay your internal department workers. As a result, if you are not careful, such regions might swiftly deplete your resources.
The CIO is well-versed in all aspects of the IT department, and they are aware of which sectors require more funding than others. Furthermore, they may assist you in identifying duplicate IT department workers. As a result, you may eliminate such people, allowing you to better your total budget planning.
Coaching And Training
As your business expand, you may want to recruit more than one individual to handle IT-related issues. This is critical, especially if you do not intend to outsource your IT activities anytime soon. As a result, you may wish to recruit a CIO with experience in training, coaching, and mentoring.
A chief information officer (CIO) can assist you in identifying prospective future leaders within the information technology department. They may then give such individuals training, coaching, and mentorship, providing you with future IT specialists that might assist your organization in growing in the sector.
Last Thoughts
Adopting information technology is the way to go if you want your company to stay competitive shortly. It entails adapting current technologies, tactics, and procedures to simplify company operations, promoting workplace efficiency and productivity.
Hiring a CIO to introduce IT advancements into your firm may feel overwhelming and difficult at first. But it doesn't cover to be that way. You may save yourself and your organization a lot of stress and money if you approach the entire process with knowledge.
Also Read: Conduct A Security Audit
Related posts