Complete Information About Cable Technician
Slash Dot Blog, 1 year ago
6 min

read
377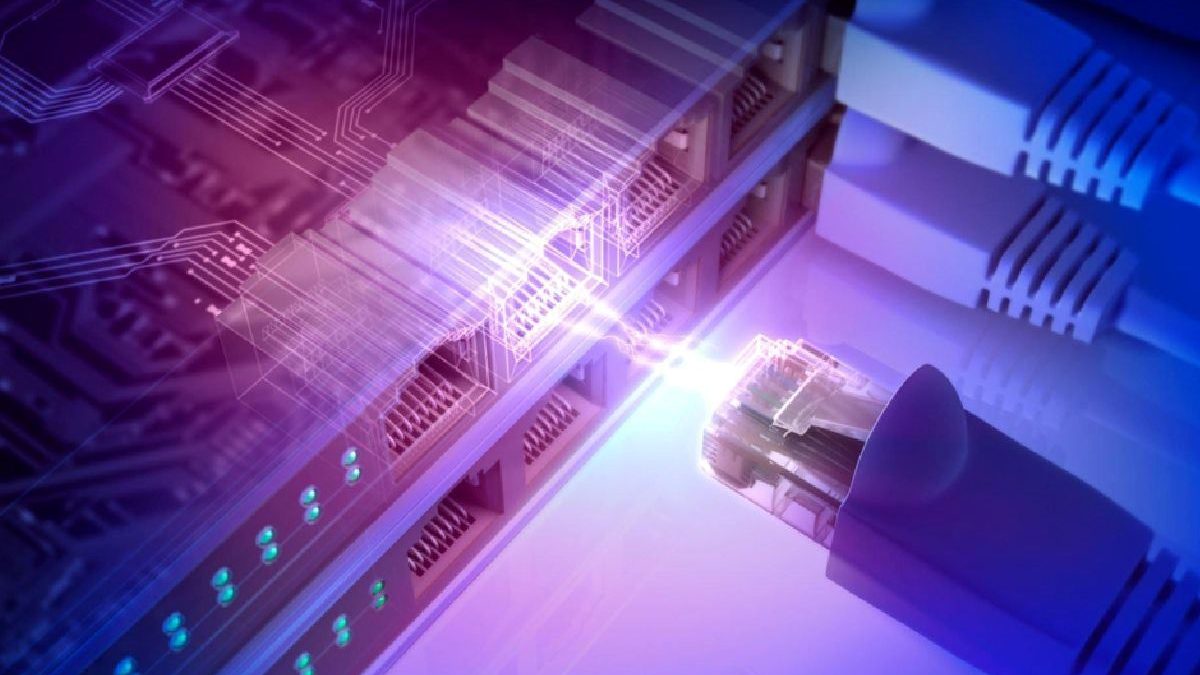 A cable technician is responsible for handling cable systems, installing cable equipment, improving the network, and troubleshooting cable problems. Responding to customer cable knowledge and requests, and confirming the safety of cable structures. A cable technician must have a solid understanding of electrical systems and cable technology, following established procedures and environmental policies.
Cable services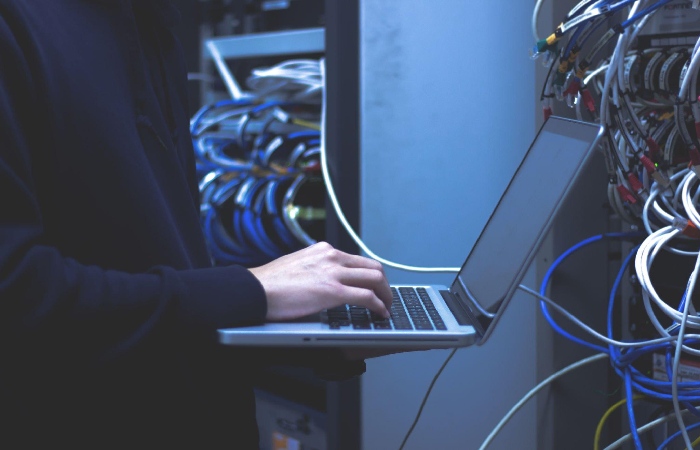 Cable Service is a one-way communication to Subscribers of Video Programming or another programming facility. The Subscriber interaction, if any, is required for selecting or using such Video Programming or another programming service.
Network Cables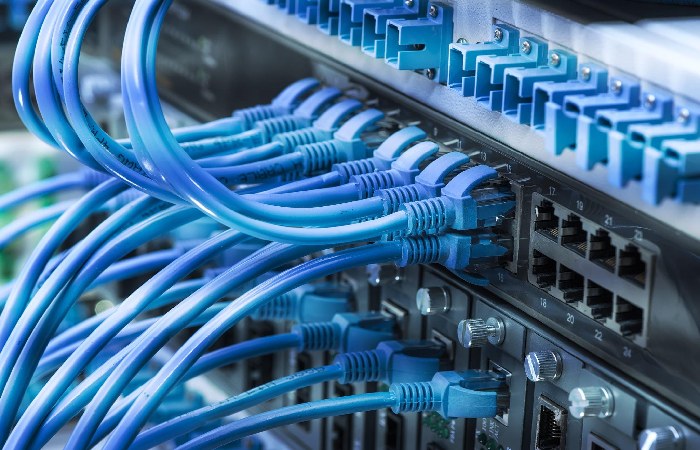 Network cable is a cable used in tele broadcast that relay data from individual computers to a giant network mainframe. Sometimes these cables are external and can be used to plug computers into Internet modems or grounded ports. They can also be part of a more extensive infrastructure. They are often built into walls and other electrical wires to provide ready access to the Internet and cable television services.
Cable Installer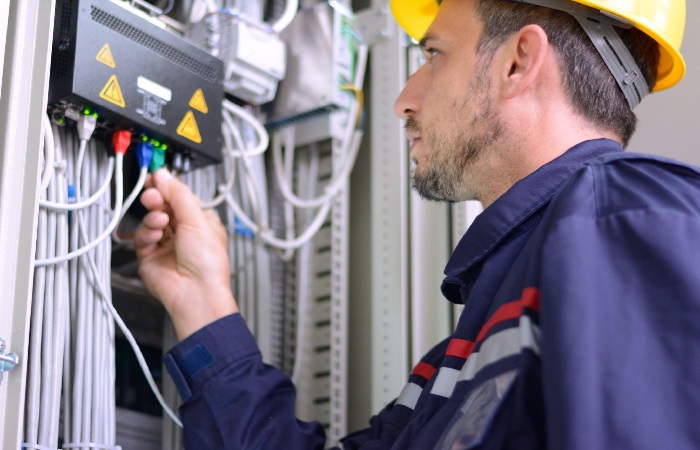 Cable installers are specialists in installing and repairing main lines or the equipment and lines at the customer's location. They examine the lines and correct or replace the faulty equipment whenever there is trouble. They oversee another general electrical, maintenance, and communication cable installation related duties. Cable installers earn a median sum of $36,000 annually or $17 per hour.
Cabling infrastructure
Network cabling holds together a business's IT infrastructure, from local area networks to intranets to internet connections. How well cable infrastructure is planned can affect business efficiency. A solid network cabling strategy can also improve employee productivity, streamline operations, and cut costs.
For one, there are several network cable types, each with its capabilities and functions. Knowing what each one does will help you choose the proper cabling infrastructure that matches your company's unique networking needs. For instance, if you want high-speed internet connection, you should know what cabling to use to achieve your desired speeds.
Cabling System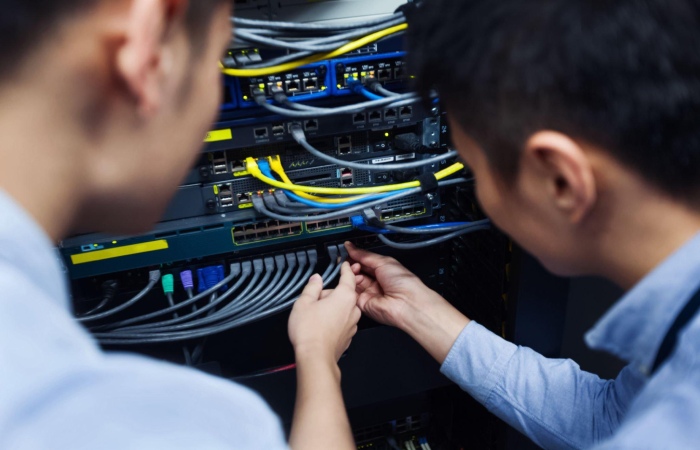 A cabling system is a complete system of cabling and related hardware which offers a comprehensive tele broadcast infrastructure. This infrastructure works for a wide range of uses, such as providing telephone service or transmitting data through a computer network.
Technician installs
Installation technicians are in charge of operating and installing all kinds of electronic systems and equipment. An installation technician must be knowledgeable about the equipment's complexity to troubleshoot the system or provide necessary instructions for customers. Technicians must regularly check and maintain to ensure the system works properly, upgrading or replacing equipment to improve it. Installation technicians typically handle customer inquiries about the design and also expected to resolve issues through remote work or site visits.
Maintaining and Repairing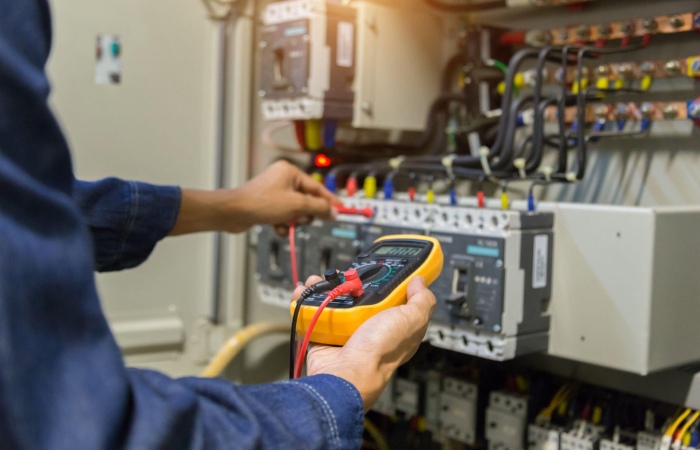 Electrical wires and cables are the backbones of any industrial facility or factory. If cables are damage, even for a moment, the entire system comes to a halt, causing you costly downtime and losses. To solve this, the cables and wires must be well maintained.
One must know some of the basic ins and outs of proper installation, maintenance, and preventative measures for wire and cable. Here are some basic guidelines and preventive measures that can increase the life of cables and wires.
High School Diploma
We have determined that 16.2% of cable technicians have a bachelor's degree. Regarding higher education levels, we found that 1.4% of cable technicians have master's degrees. Although some cable technicians have a college degree, it is likely to become one only through a high school diploma.
job description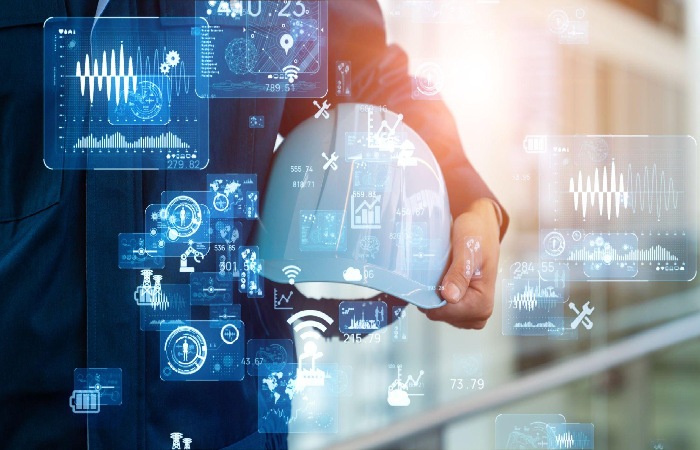 When understanding what a cable technician job does, you may ask yourself, "Should I become a cable technician?" The data included in this section can help you decide. Cable technician has a growth rate mentioned as a "decline" between 2018 and 2028, agreeing to the Bureau of Labor Statistics. The number of cable installer opportunities is projected to open by 2028.
The average cable technician's salary is $41,581 annually, which translates to $19.99 per hour. Cable technicians earn between $35k and $48k a year, which means that the highest-earning cable technician makes $13k more.
Many companies are looking to hire a reliable and organized cable technician to install, maintain, and repair television and internet cable systems for residential and business clients. Cable technicians install data and voice cable systems for residential television systems, home routers, and other cabled devices. Duties may include digging and setting ground cables, working on poles, installing equipment, and troubleshooting any problems with the cable system.
To ensure success as a cable technician, you should have a strong knowledge of electrical systems, home entertainment systems, and cable technology. You should be able to work in cramped spaces and at heights and interact with clients in a friendly and professional manner. Ultimately a top-notch cable technician will provide efficient, high-quality services to company specifications.
Communication Skills
Customer service offers support to all current and prospective customers by answering questions, solving problems, and providing outstanding service. The main aim of customer service is to build a solid relationship with customers so they keep returning for more business.
Rising customer service experience at this phase can also achieved by giving more personal attention such as promo coupons. Using CRM software sales team can access the database anywhere, anytime, and having the capability to access the database is like having a one-stop shop.
Below we have given a list of the best essential skills for a cable technician
Broadband
Customer Service
Ladders
Hand Tools
Structured Cabling
Work Ethic
Cable Lines
Test Results
Service Calls
Ethernet
Fiber Optic Cables
Cable Technician Duties and Responsibilities
Cable technicians are responsible for installing voice and data cable systems for home television systems, home routers, and other wired devices. Duties include digging and laying underground cables, working on poles, installing equipment and troubleshooting cable system problems.
Here are examples of the responsibilities of an honest cable technician
Manage projects wiring computer networks and phone systems using Cat5, Cat5e, Cat6, Cat6a, and fiber optics.
Replace every cat-5 data and voice drop with cat-6 cabling and related material.
Install cable modems for computer Internet, coax cable, and CAT5 for phone lines.
Conduct on-site installations, correction and repair of clients' broadband service, equipment troubleshooting, and customer service and education
Climb ladders and gaff high utility poles to approximately 25 feet, lifting and moving 80-pound ladders.
Frequently Asked Question
What is a Cable Technician?
A cable technician connects data and voice cables for residential television systems, home routers, or other wired devices.
What are the Responsibilities of a Cable Installer?
The duties of a cable technician include installing feeder lines that provide cable access to homes and businesses.
How much do cable fitters earn in the UK?
Average £28,248 per year.
Is the Technician a hard job?
It's Hard Work, But Rewarding
Related posts