Best Mobile App to Learn Coding
Slash Dot Blog, 1 year ago
4 min

read
727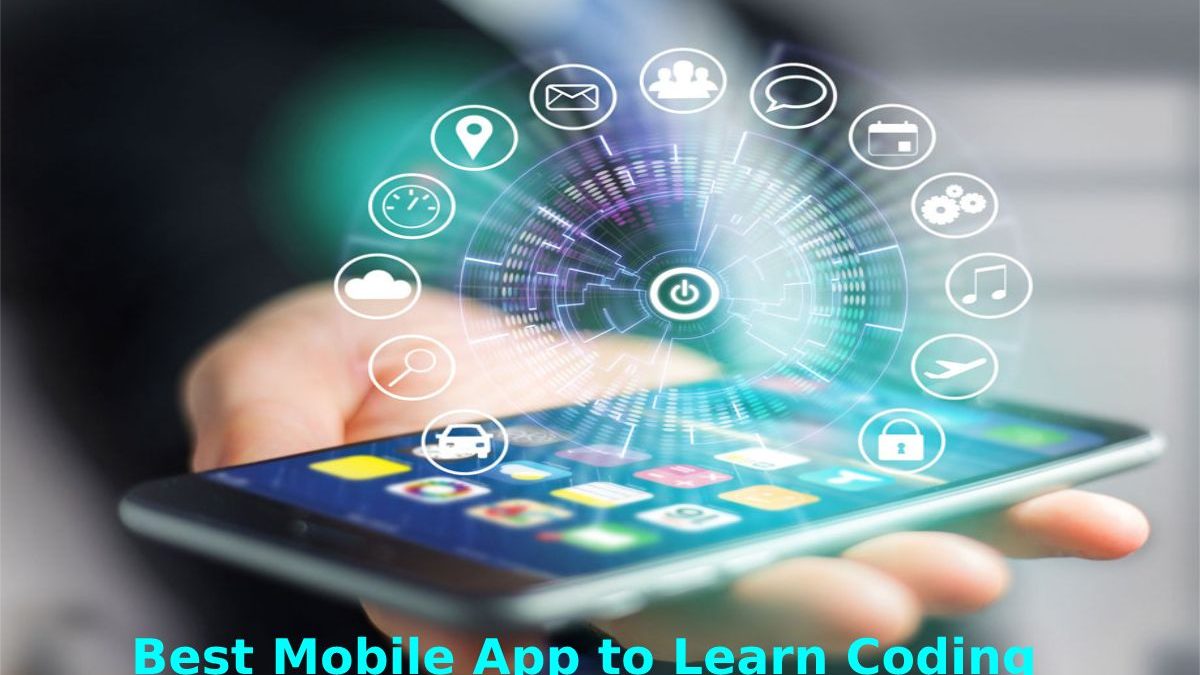 Best mobile app to learn coding – Learning to code is more accessible now, and it may open the door to a wide variety of high-paying computer careers. Programming is like studying any other language; it takes consistent effort to become proficient. Similar to live dealer games, these apps are easy to use and stress-free.
Finding the time to practice in front of a computer is a challenge for some individuals. Therefore, there has been a rise in the use of coding applications. This post will go through the top applications for newbies and pros alike to learn how to code.
Enki
If you're interested in learning languages like Python and SQL from the ground up, you should consider Enki. This is a more aesthetically pleasing program compared to other apps. The information is presented in an approachable manner and is supported with plentiful, easily digestible examples.
If you want to start learning to code with a buddy or a group, you may make the team and be updated on their progress as they go. Those with prior knowledge can skip the introductory material and go right into tackling programming problems.
Programming Hub
You may learn to code and other technical subjects with the assistance of this sleek and appealing software. Each course uses a narrative structure to teach its material and includes checks for understanding after each chapter.
In comparison to other resources, Programming Hub stands out due to the sheer number of classes it provides. There are courses available to teach you how to code in languages like JavaScript, Java, Python, Scala, C++, Julia, and more. However, you may also enroll in classes on topics like app development, artificial intelligence, digital marketing, search engine optimization, and more.
The text-to-speech capability is an additional perk of the Programming Hub interface. This thoughtful addition will help a wide variety of people get started with computer programming.
Grasshopper
Grasshopper, developed by the guys at Code with Google, is a fantastic tool for getting acquainted with JavaScript. This free app's main appeal is that it's easy to use.
This app has a code editor that is easy to use, with a drag-and-drop interface. It's great for people who are just starting out in the field of computer programming.  The courses in Grasshopper are quick, portable, and easy to follow along with anyplace.
Grasshopper educates people on programming essentials, such as functions, variables, and procedures. Certificates and other prizes are given out to students who successfully complete the program's several courses.
SoloLearn
SoloLearn is a platform for learning to code, featuring a library of lessons covering a wide variety of languages. It provides conventional features like lectures and quizzes alongside more modern ones like videos.
It provides conventional features like lectures and quizzes alongside more modern ones like videos. The app's social features make it simple to feed your competitive nature by showing off your progress to other users.
SoloLearn is a great option for self-motivated students or those who want to go beyond the fundamentals. You may educate yourself on virtually any topic related to technology with the assistance of SoloLearn.
Encode
Encode is a great app for learning to code on Android, as it is based on the JavaScript language. The Encode app has an intuitive UI and extensive documentation to walk you through any questions or concerns you may have.
You can easily keep up or go back over previous lessons with the key tasks provided by the Encode instructional system. Encode bite-sized courses are perfect for retaining knowledge and avoiding burnout when time is tight. The feedback provided by Encode's interactive training ensures that you remain on track.
Programming Hero
Programming Hero's developers set out to make coding entertaining and engaging for kids and adults alike. There are presently web development courses available on Programming Hero, which have a space-themed aesthetic.
It was developed to provide a class on creating apps for mobile devices. You may utilize Programming Hero to grasp the fundamentals of languages like CSS, HTML, and JavaScript. You may use Programming Hero on your iPhone, iPad, Android smartphone, or tablet.
Mimo
Mimo is an app that helps you learn to code by putting your interests and goals at the center of its curriculum. It's user-friendly and contains bite-sized lessons you can do anywhere.
Mimo's streaks and achievements are a fun way to keep you motivated to practice your coding skills. The software is built with a wide variety of languages and technologies, such as Python, JavaScript, and Java.
Codemurai
Codemurai has hundreds of short coding courses for web and app development, all designed by professionals in the field. You may learn HTML, JavaScript, CSS, Python, MongoDB, TypeScript, Node, React, and more using this app's tutorials. You will be introduced to programming via engaging coding problems and given a chance to evaluate your newfound knowledge via quizzes.
Related posts